Outdoor sports are always a somewhat vulnerable to the weather, and the Maadi Cup regatta is no exception!
Unfortunately a couple of windy days has forced some interruptions to this years Maadi program, but after a bit of crafty reshuffling, we now have a Saturday packed with A and B Finals to look forward to!
Kicking things off is the Boys U17 Single Sculls. This is the first of two special events (the other being the U17 Girls Single Sculls) that are a part of the Aon Maadi Cup Legacy initiative, headed by Maadi Cup sponsors Aon and with the support of Laszlo Boats; that will see the winner of the event walk away with a brand new Laszlo single scull. The Aon Maadi Cup Legacy initiative aims to support future generations of rowers, offering promising U17's a chance to put their best foot (or oar) forward the following year, and to help improve access to quality rowing equipment in schools to be enjoyed by generations to come.
At Concept2, we know that a top quality boat needs a top quality pair of sculls, so it was only right to donate two sets of Concept2 Sculls to go with them!
We are very excited to see who will walk away with these very special prizes, and we don't have long to wait now!
So without further ado, here are the finalists...
Boys U17 Single Sculls
Saturday 24th March: 8.10AM

From Semi Final One:

John McGlashan College: Jack McLaughlan

Shirley Boys High School: Alex Cartwright

Otago Boys High School: Thomas Ryan

Bethlehem College: Luke Clinton

From Semi Final Two:

St Peters School: Jason Nel

Hauraki plains College: Eric Gruythuysen

Otago Boys High School: Ben Mason

Cambridge High School: Seth Hope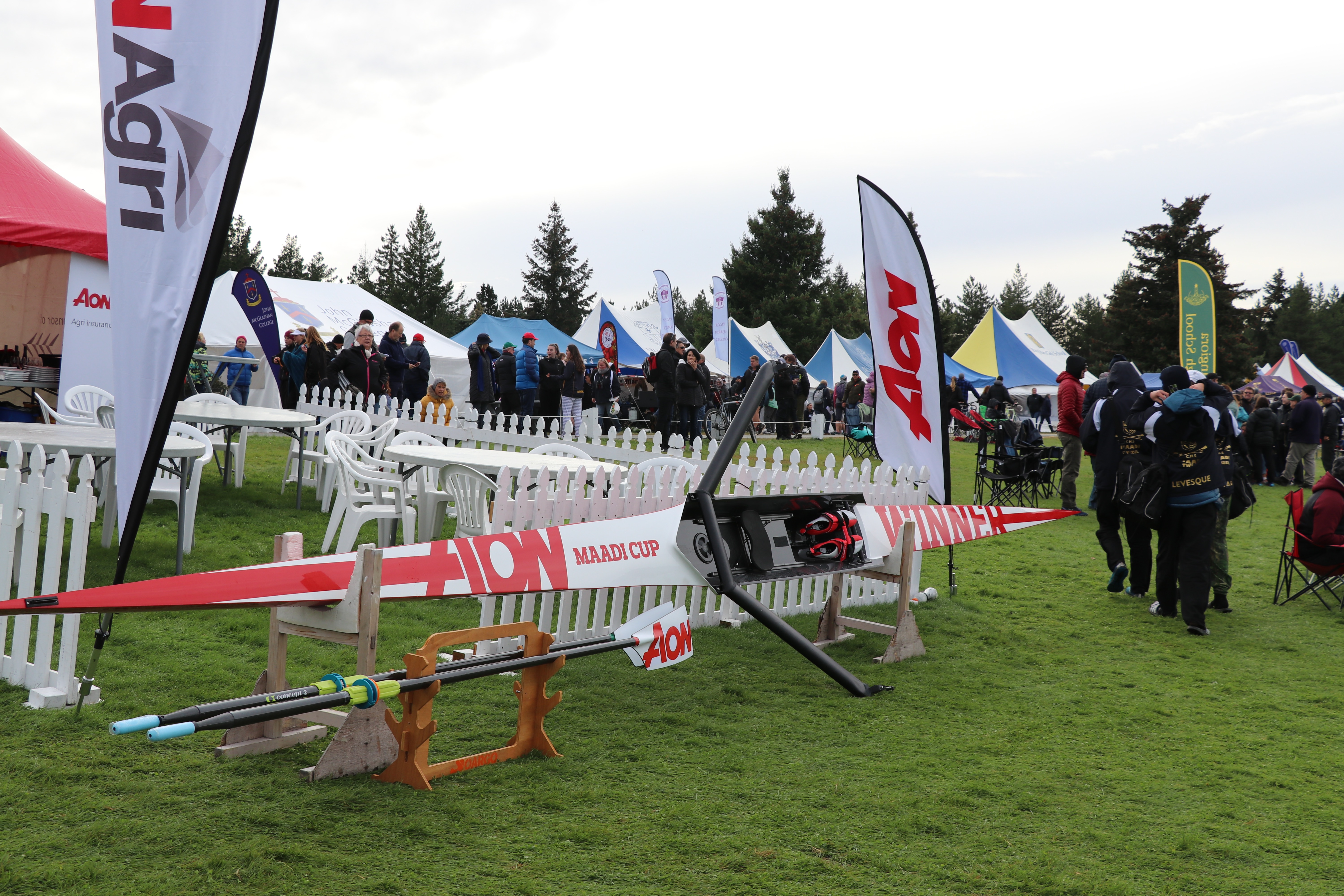 The winners of the Boys and Girls U17 Single Sculls will take home a brand new Laszlo Boat with Concept2 Sculls, thanks to the Aon Maadi Legacy Initiative.
Girls U17 Single Sculls Final
Saturday 24th March: 11.40AM
From Semi Final One:

Bayfield High School: Eva Hofmans

Southland Girls High School: Shakira Mirfin

Glendowie College: Olivia Hay

Avonside Girls High School: Sally Wylaars

From Semi Final Two:

St Peters School: Rebecca Leigh

Ashburton College: Mollie Gibson

Whanganui High School: Niamh Monk

St Hildas College: Ella Fry
With all of the A-Finals on the cards tomorrow, there are so many races to look forward to we couldn't possibly do them all justice in one blog!
To all the athletes competing, we wish you all the best for your finals, and hope that whatever the outcome you come away with fond memories of your Maadi experiences!
To all the would-be spectators at home, if you are keen to follow the racing, check out the livestream at
www.maadi.co.nz
, and follow us on the pages below for photos and updates!
Facebook: @Concept2NewZealand
Instagram: @Concept2_NZ

Lets all keep our fingers crossed for another morning like this!