Yes, it's really that time… Time to get back to life, away from the beach, the lake, or back inside out of the garden and into the daily workout routine. That also means, that you can get back into the swing of your fitness regime as well.
We all did it, we're putting our hands up firmly in the air. I neglected a fair chunk of fitness over the holiday break. I indulged, stayed up until all hours, but it was totally worth it 😊
You let all those hormones get back to their relaxed state while sitting on the boat, on the beach or beside the pool, but it's time to switch over to the physical endorphins and adrenalin to get the body back into the swing of things. It's time to get motivated again, to get the body and mind into the fitness workouts which are an essential part of our daily life.
It's going to be a tough week. While others may be still on their break, waiting to read this next week, you are here, ready for whatever new year's resolution you may have decided to choose. We are here to help you with getting back on the "horse"/rower, bike, skierg, by helping you get that motivation again ready to take on the world.
Set some goals: we all need something to work towards and there are plenty of events, challenges which are a good benchmark to aim for.
Don't be a hero: If you've taken some time off, don't start back at full tilt, work back into it. Get used to the daily routine, the machines and just wake up those muscles up, get that muscle-memory back.
Enjoy: Fitness is a great part of our health and wellbeing. Work the body and the mind and you'll find it a great start to your day, a mid-day break from work or a release of energy after the day at work.
Keep up the good work and well check back on you soon to make sure your head has come out of the 'summer-break' clouds 😊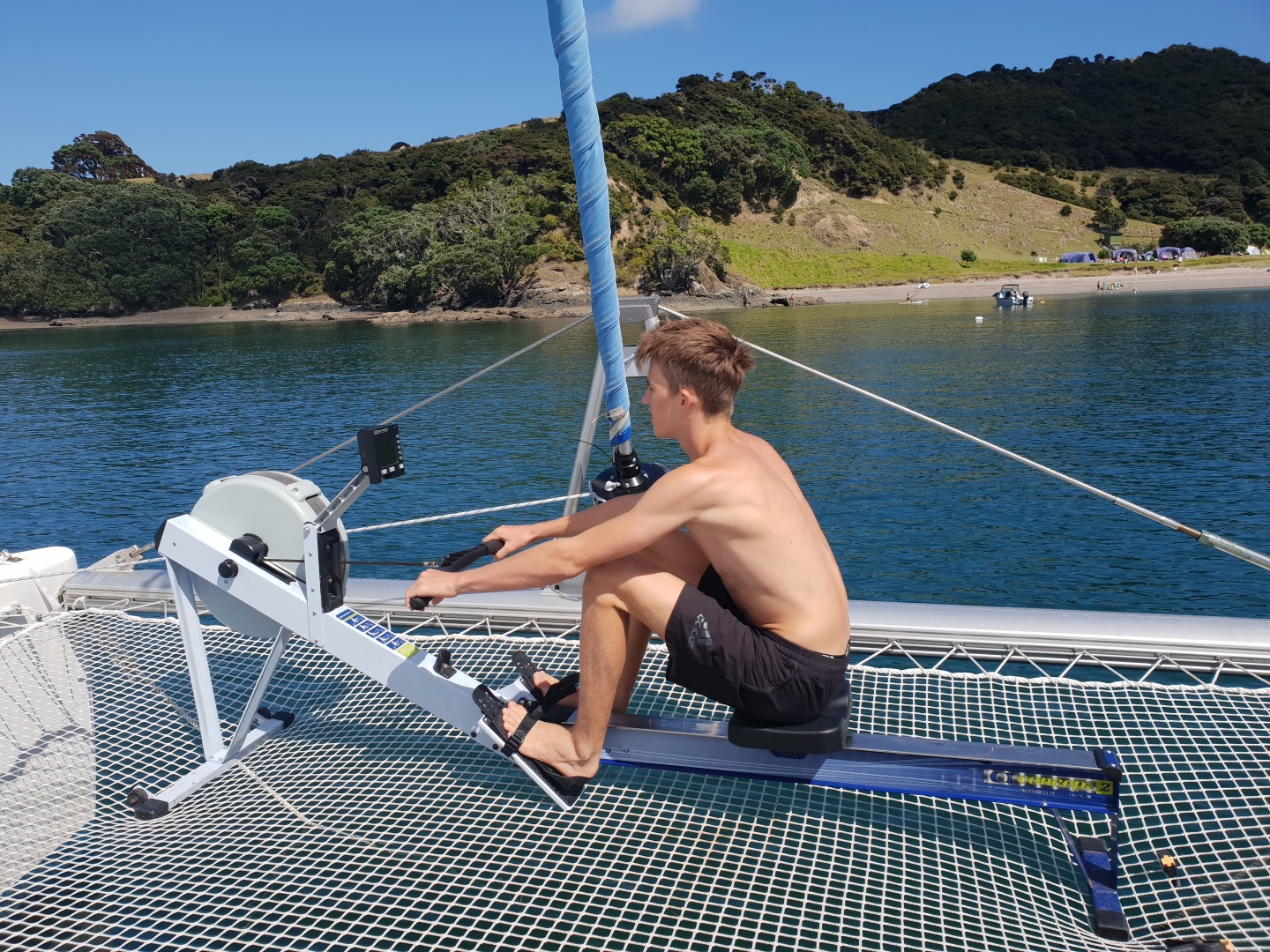 Photo was taken at Urupukapuka Island, New Zealand