Postcard From Alexandria

It's exciting to finally be here in Alexandria ahead of the World Indoor Rowing Champs. Coincidentally, I spent a few days in Alexandria 8 months ago so the place is somewhat familiar. Leah and I have had a fairly cruisy training schedule since we have been here, and today we made the most of our last off day and went to Georgetown, walked through the campus of the University and strolled the surrounding streets.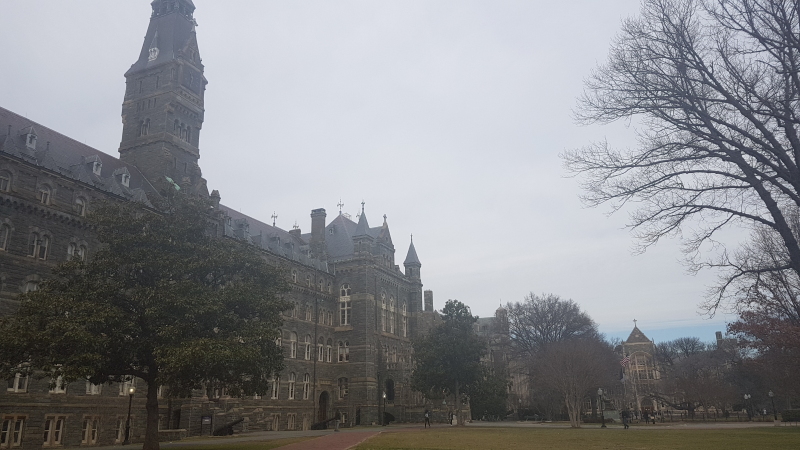 Georgetown University
Yesterday I completed perhaps the last critical session of my build up. It was 1500m, 10mins off, 1000m, 10mins off and finally a 600m to finish. The two longer pieces were meant to be at race pace, and I decided I would open the taps a bit for the 600m. I was a little nervous about this session before hand, but was pretty pleased with how it went in the end, as I was able to more or less hit my targets. Beyond being a good physiological primer, a tough session like this is great for building confidence before a big event. I am now pretty confident that with a little added freshness and race day adrenaline I will be able to complete a 2k I am happy with.



Last big session: 1 x 1500, 1 x 1000, 1 x 600
Finally, I think it is awesome that World Rowing has got behind indoor rowing and formalised a World Indoor Champs. I am sure that in time it will attract many of the top athletes in the world to compete, making for some truly exciting racing. In the future I don't believe it to be inconceivable that the World Indoors could be viewed around the world in the same way that many outdoor events are now. For this reason, I am very grateful to be competing and I look forward to seeing how much the event can grow. Strangely, I am actually kinda looking forward to racing too. Excited to be doing a 2k? Now that is something I have definitely, never said before!
Alistair and Leah race at 2pm local time on Sunday (8am Monday NZT)
Stay tuned to the Concept2 NZ Instagram and Facebook for their coverage of the event!

Facebook: @Concept2NewZealand
Instagram: @Concept2_NZ, @bond.alistair, @lasscheleah