Postcard From Alexandria
It is great to be here in Alexandria! It is always exciting to get to travel to new places for racing, and I have not been to the USA before, so to get to come here, to a place with so much historical significance is pretty awesome! Fortunately, we have both travelled pretty well (not too stiff and sore after 22 hrs on the plane), the accomodation is comfortable, and we are well positioned only a short walk away from OneLife Fitness- equipped with C2 ergs for training! Big thanks to gym manager Juan who happily issued us free passes for the next few days while we wait for the event venue to open.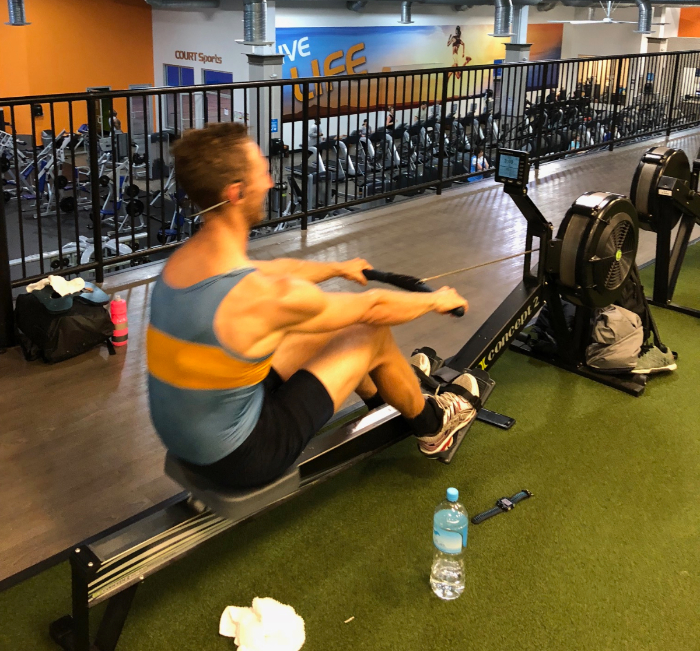 Alistair getting stuck into the first rowing session on US soil.
Training since we arrived has been fairly light, mainly aerobic workouts on the erg, with our first pre-race speedwork session today. I find it is important to really listen to my body in the first few days after travelling long distance, as the stresses of jet lag and a new environment can sometimes make it harder to recover. I am pretty happy with how I am feeling at this stage, and confident I will start to feel fresher again by race day, having had bit more time to adjust.
It is important to get outside in the sun when adjusting to a new timezone, so Alistair and I have used this as motivation to see some of the amazing sights around Alexandria and Washington DC. It turned out we visited the Lincoln Memorial on the 12th February- Abraham Lincoln's birthday- so were lucky to see the ceremonial wreaths laid at the foot of the statue. We also visited the Museum of African American History (highly recommended!) and the White House- no sign of Trump but judging by the security outside I am sure he was in there somewhere.

The National Mall and Washington Monument (left) and the Abraham Lincoln Memorial, some of the major sites in DC
Alexandria is stepped in American History- the town plan was drawn by George Washington himself, before he went on to become the first president of the United States. Alexandria old town lines the banks of the Potomac river, its vintage brick buildings protected from modern developments, preserving the towns vast history. During the Civil War, Alexandria was annexed by the capital for its strategic defensive position, against the wider state of Virginia which had sided with the Confederacy. These are just some of the things I have learned about Alexandria since we arrived, and being a bit of a history nerd and I am looking forward to learning more while I am here.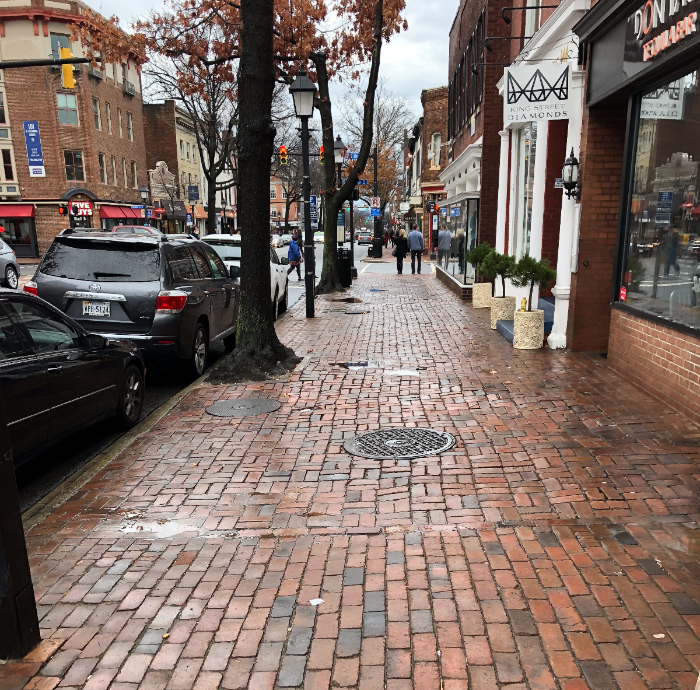 Taking a stroll through Old Town Alexandria
Looking ahead, the plan for the next few days is to continue to settle in and start to fine tune for racing. The hard work has been done, now all thats left to do is refresh, and have confidence that I have done the training I need to do to have a good result on race day!
More to come soon,

Leah
Ways to Follow Project Alexandria
Tune in to our website: www.concept2.co.nz

Subscribe to our mailing list

Facebook: @concept2nz

Instagram: concept2_nz, alistair.bond, lasscheleah