With the New Zealand Motocross Nationals having culminated in the final round of the national championships in March, we check in with top rider and Mt Maunganui local, Rhys Carter!
Rhys has been on the comeback trail in 2017/18, after suffering a broken collarbone injury in May 2017; and has impressed with a return to the top tier of racing in podium contention. On his latest outing in Taupo Rhys was competitive in all four moto's, earning an overall placing of 4th in the country. We'll let him give you the low-down on how it all played out…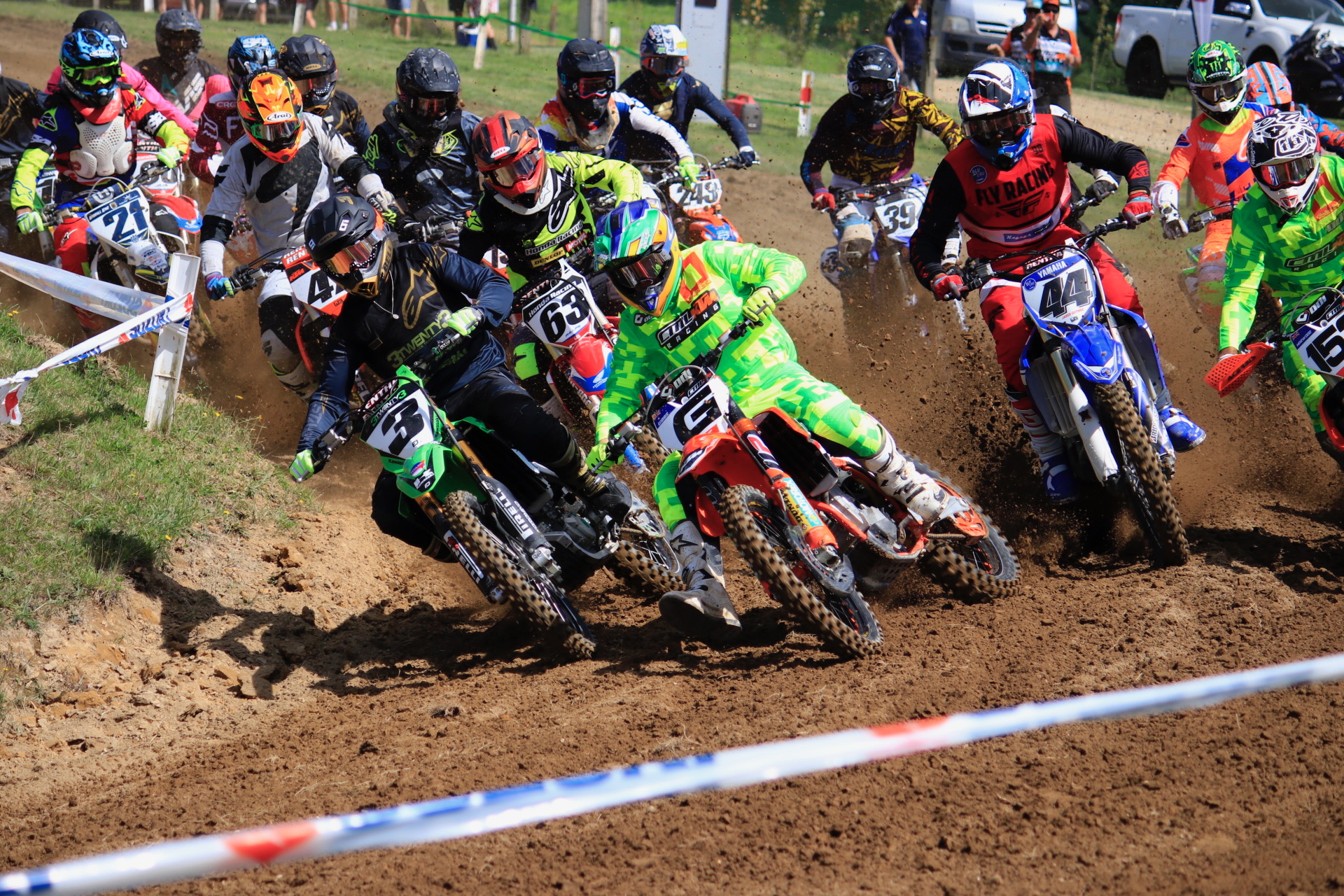 Event: Round 4 NZ Motocross Nationals
Class: MX1
Result: 4th
Practice/Qualifying: 2nd
I always enjoy going to Taupo to race it is a fun and demanding track so I was looking forward to the day. I have been working on my intensity a lot the past few weeks and it is starting to pay off. Qualifying isn't normally one of my strong points so to come in 2nd fastest and only .2 of a second off first it was an awesome start to the day.
Moto 1: 7th
I got pinched off going down the start straight coming around the first turn mid pack with some work to do. I panicked a bit on the opening lap making some silly mistakes which put me on the ground twice in the first lap. I was last with a lot of work to do. I put my head down and pushed through the pack as much as I could. I worked my way into 7th place with about 15sec to make up to get to the guy in 6th place. With one lap to go I managed to have closed the gap and I was onto the back wheel of 6th, unfortunately I run out of time and couldn't get around him so I had to settle for 7th.
Moto 2: 4th
Just before the gate dropped my Holeshot clip unclipped which made for a horrible jump out of the gate and coming around the first turn mid pack again. I made a few passes on the opening lap and worked my way into 5th place by 3 laps into the race. I got onto the back of 4th place and got held up for a few laps taking me longer than it should have to make the pass into 4th. I made the pass into 4th place and 2 laps later I got onto the back wheel of 3rd place but run out of time and settled for 4th. The biggest positive about this moto was I was 1second a lap faster than anyone else on track so that was a big confidence booster.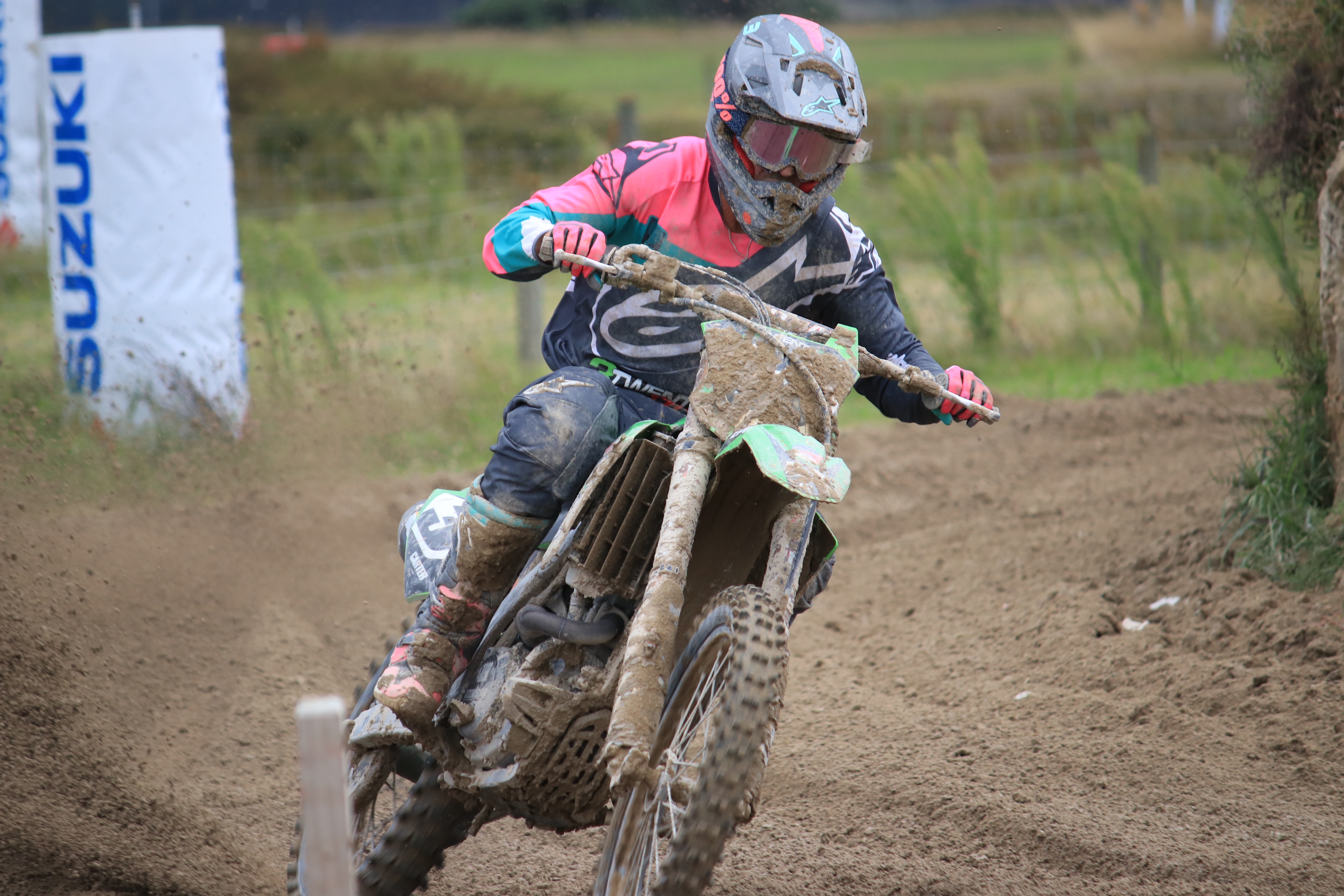 Moto 3: 4th
I got an awesome jump out of the gate but the guy next to me got wobbly and come across on me so I come around the first turn in 6th. I made a couple quick passes in the opening laps and worked my way onto the back of 4th. I come out of a muddy turn and lost the front end putting me on the ground. I lost one position and had to get back to work. I eventually worked my way back up to 4th for the moto.
Round Overall: 4th
New Zealand Nationals Overall: 4th
I have had a lot of fun this year at the races and I feel my riding has taken another step forward which has been a big confidence booster for me. I was battling all year with the top 3 guys and was a contender for race wins. A few little mistakes along the way cost me a lot but I learnt a lot this year and I am happy with how I have grown as racer.
In my training off the bike this year I have been fortunate enough to have a Concept 2 Rower and a SkiErg to help me with my training. The machines have helped me so much, they are an awesome cross training machine that works every part of my body exactly like when riding my motorbike. Having these machines has been a real boost, especially in maintaining training through injury.
I now put my focus on my Australian Championship and getting the results I know I am capable of overseas. I want to thank all my supporters, not just this year but for all the years, it is really appreciated and means a lot.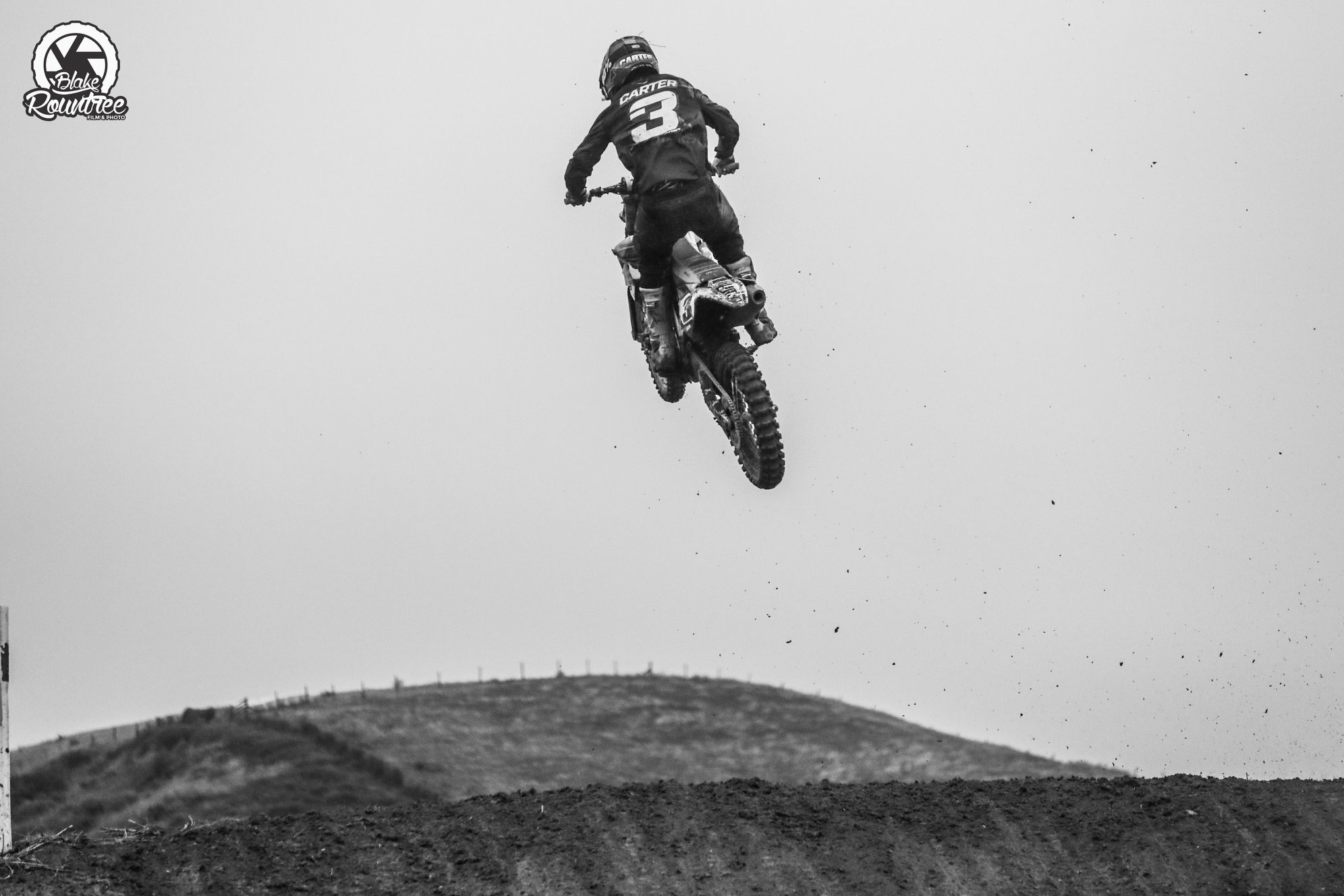 Congrats on an Awesome NZ Season Rhys!
The Concept2 team wish you all the best for your international campaign!