We all look forward to summer, whether it's simply the warmer weather, the inviting beaches, or a chance to pick up our favourite outdoor activities after a long winter indoors. For many of us, summer is the time of year we want to be more active, feel more confident in our summer wardrobe, and enjoy the mental and physical health benefits of spending time outdoors. But, after a long winter of short days and cold, wet weather, the summer transition can come as a bit of a shock for our bodies. That's where the summer workout series comes in! We will be bringing you a special summer work out's every Monday morning from 20th November until Christmas, to kick-start your summer and help you feel energized, confident, and ready to live the Kiwi outdoor summer dream!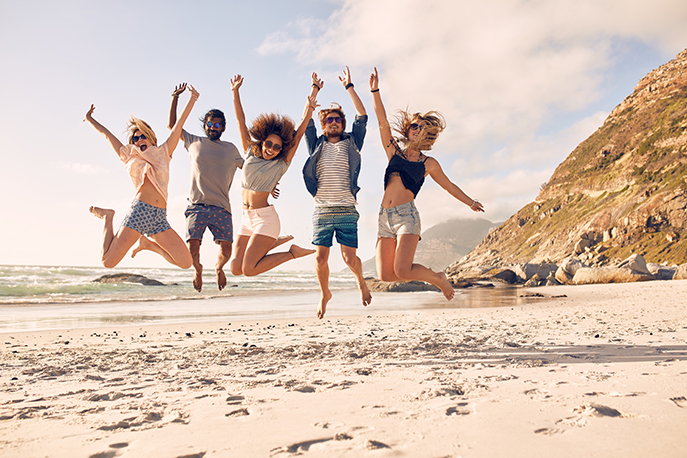 When: Every Monday from 20th November- Christmas Day. Workouts will be posted on our Summer Workout Series tab before 6.30am every Monday, so you can choose your own workout time to suit your schedule: morning, noon, or night.
What: Workouts are designed for the Concept2 Indoor Rower and will range between 30-45mins. On longer workout days, a shortened version will be available for those with time pressure, or who are still getting used to rowing workouts. We seek to provide workouts that are stimulating, fulfilling, and achievable, so you can feel proud of your effort. All workouts are crafted by our staff of former International representative rowers, with a few champion tips thrown into the mix!
How: All you need to do to take part is to gain access to a Concept2 Indoor Rower. Your gym may have our machines, if not we have purchase and hire options available on our website- order online or get in touch on 0800 769 464 to find out which option suits you best.
Once you have access to a machine, there are three ways to receive the new workouts every Monday:
Subscribe to receive Concept2 updates on our homepage, and we will send workouts direct to your inbox!
Click the Summer Workout Series Tab on the website to view workouts online
Like and follow our page on Facebook @Concept2NewZealand to receive workout alerts in your News Feed.
Along the way we will be giving updates from our office of participants, plus technique tips, pacing strategies and other ways to get the most out of your workout! We encourage you to interact with us, via email, our blog comments section, or Facebook- let us know how you are going and what you think of the workouts; we would love to hear from you!
We can't wait to get started! See you Monday!