Top 5 Tips For Winter Gains!
With the summer weather slowly drifting away, a lot of summer sports seasons have already come to an end. Whether you are a summer sport athlete or simply enjoy exercise to keep fit, pretty soon you will be looking indoors to keep your training momentum going. Luckily, winter is the best time to get some solid training in, so we look at some tips to maximize your winter so you can keep seeing the gains you have been working for!

Long = Strong
Whether you are an athlete in an endurance-based sport, or just wanting to lose weight and have more energy- steady state aerobic exercise is a great option over the winter. Consistent exercise of 40mins to an hour at a low to medium intensity, is a great way to build your aerobic base to improve your performance in a wide range of disciplines and includes other benefits including improved sleep and mental health. Regular aerobic exercise over the winter (try for three session a week) will help you to hit summer in great shape to pick up your favorite activities again, whether it's swimming at the beach, a favorite walk, or keeping up with the kids on holiday.
If you are a rower, or athlete cross-training for fitness in another sport, using the winter off-season to build your base and increase your training volume on the Concept2 indoor rower is an opportunity you don't want to miss! The summer competition season can be hectic with racing and events, so enjoy the opportunity to take the space and time to build up your long miles over the winter and enjoy the pay-offs when it's time to start competing again.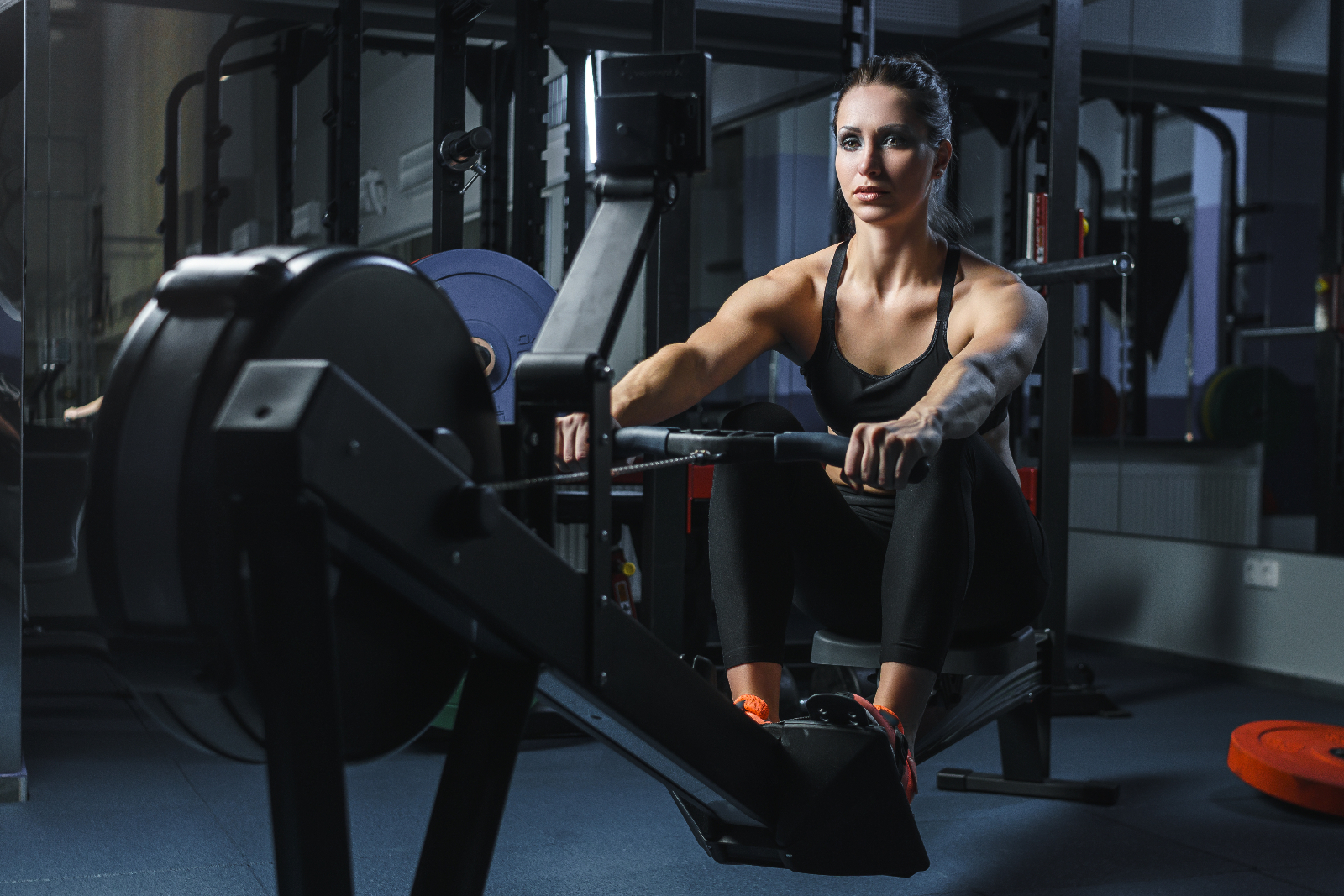 Winter is a great time to increase your exercise duration and volume on the Concept2 Indoor Rower

Target Weaknesses
Winter is a great time to hone your skills in weak areas. Making improvements in skills that don't seem to come naturally (or have been disrupted by injuries) can take time- something that can be hard to come by over the busy summer period. Pick an area that you have always liked to improve- or even something that you have never tried before- and take your time over the winter to build and practice. If you are trying something new, seek advice from a coach or trainer who can start you off on the right track, or if you are coming back from injury make sure you take the advice of your rehab specialist to build into training in the most beneficial way for you.
For athletes, a weakness might be a particular muscle group that needs strengthening, or a technical flaw that needs refining. Work with your coach to set a goal for the area you want to improve and make the most of the winter without the pressure of competition to go back to basics and work from the bottom up.

Track Your Progress
Whatever your purpose for exercise may be, it is always motivating to keep track of how far you have come. Whether you are trying to lose weight, or to get faster or stronger; exercising consistently over the winter period offers a great opportunity to collect information on what works for you, and the time that it takes to see results. On all Concept2 machines, the PM5 monitors provide the perfect opportunity to measure your progress, with specialized units relating to energy expended, speed, and power output, so you can measure exactly what is most relevant to the results you are looking for. Click here to check out our write up on the different PM5 units and how they can help you work towards your goals.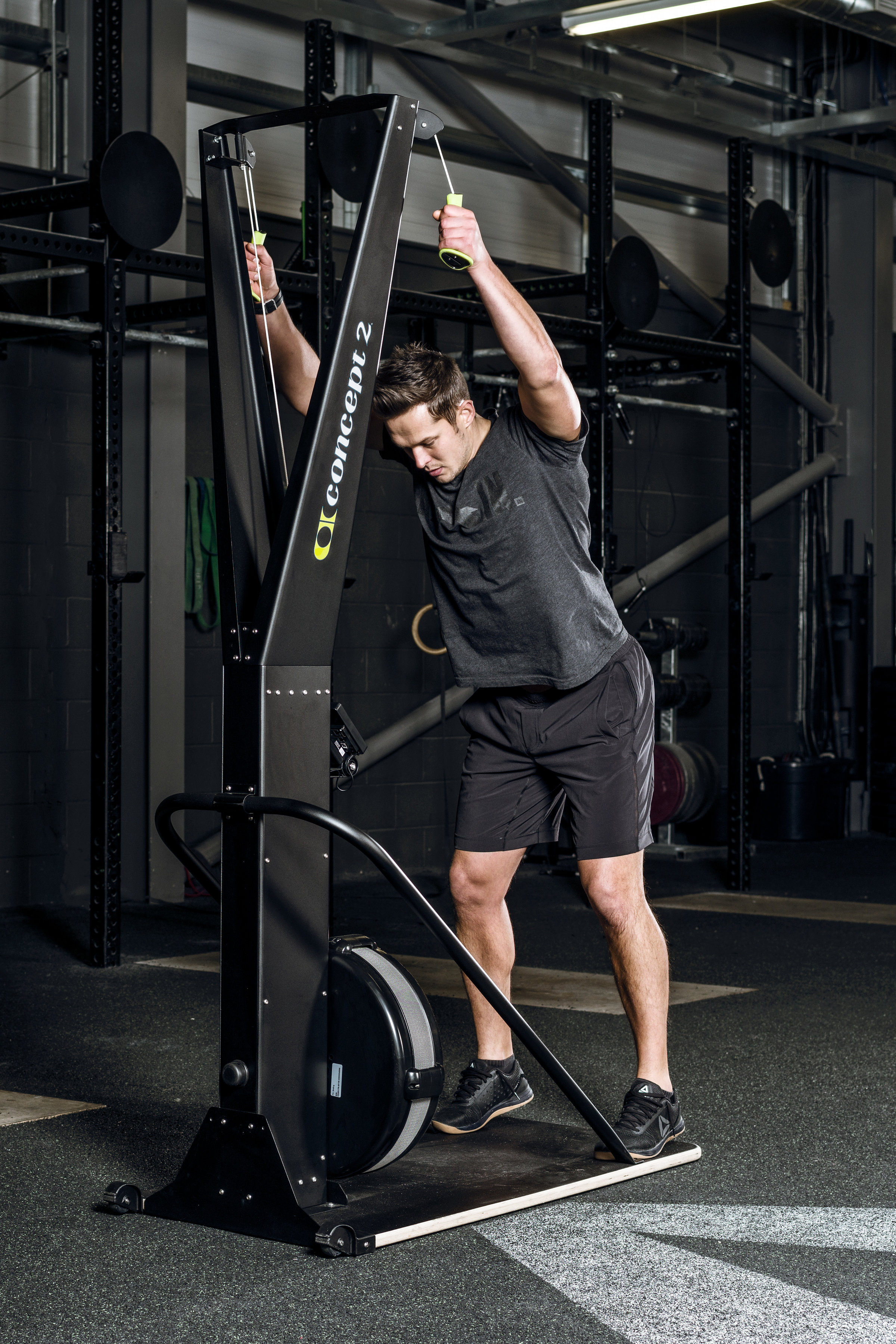 All new Concept2 machines are equipped with the PM5 monitor- the ultimate device for measuring your training progress
Upload data to a computer, or record in your diary to see the gains you are making and use the feedback to help keep you on track!
Mix it Up
Just because its cold and rainy outside it doesn't mean you can't find variety in your indoor workout. Whether you belong to a gym and have the option to try different machines, or if you prefer to workout at home on the Concept2 Indoor Rower or SkiErg- there are lots of ways to spice things up!
Mixing up the intensity of your workout is an easy way to keep some variety in your exercise routine. Try short sharp intervals to knock out a quick session on days when your motivation is low or challenge yourself to a distance target when you have more time up your sleeve. Workout apps are a great way to get a social workout from home- see our blog on the Top 3 Training Apps for inspiration!
Young rowers and other summer sports athletes often find the winter a lonely period for training, with fewer organized sessions in the week and more independent training. Make the effort to get together with like-minded athletes to train with, you could even start a group page on Facebook or another social platform to coordinate sessions at your local club, gym or school. Having fun is an important motivator for training over winter, and it can help to have other athletes around you to keep the momentum going!

Pick a Winter Challenge
No matter what your fitness level or athletic ability, it is always satisfying to conquer a new challenge! While summer sports are coming to a halt for the year, the winter events season is just getting started. Having something to train for is great for exercise motivation, and a great way to break up the winter season. If you prefer to keep your exercise indoors, check out your local gym or CrossFit center for gym-based events that could interest you. If you especially enjoy training on the Indoor Rower, check in with your local rowing association or club for indoor rowing events in your area.
Don't be afraid to enter events and have a go! You don't need to be an athlete to enjoy the occasion of an event, and most events offer categories for all ages and abilities. Who knows, you might even discover a talent you didn't know you had!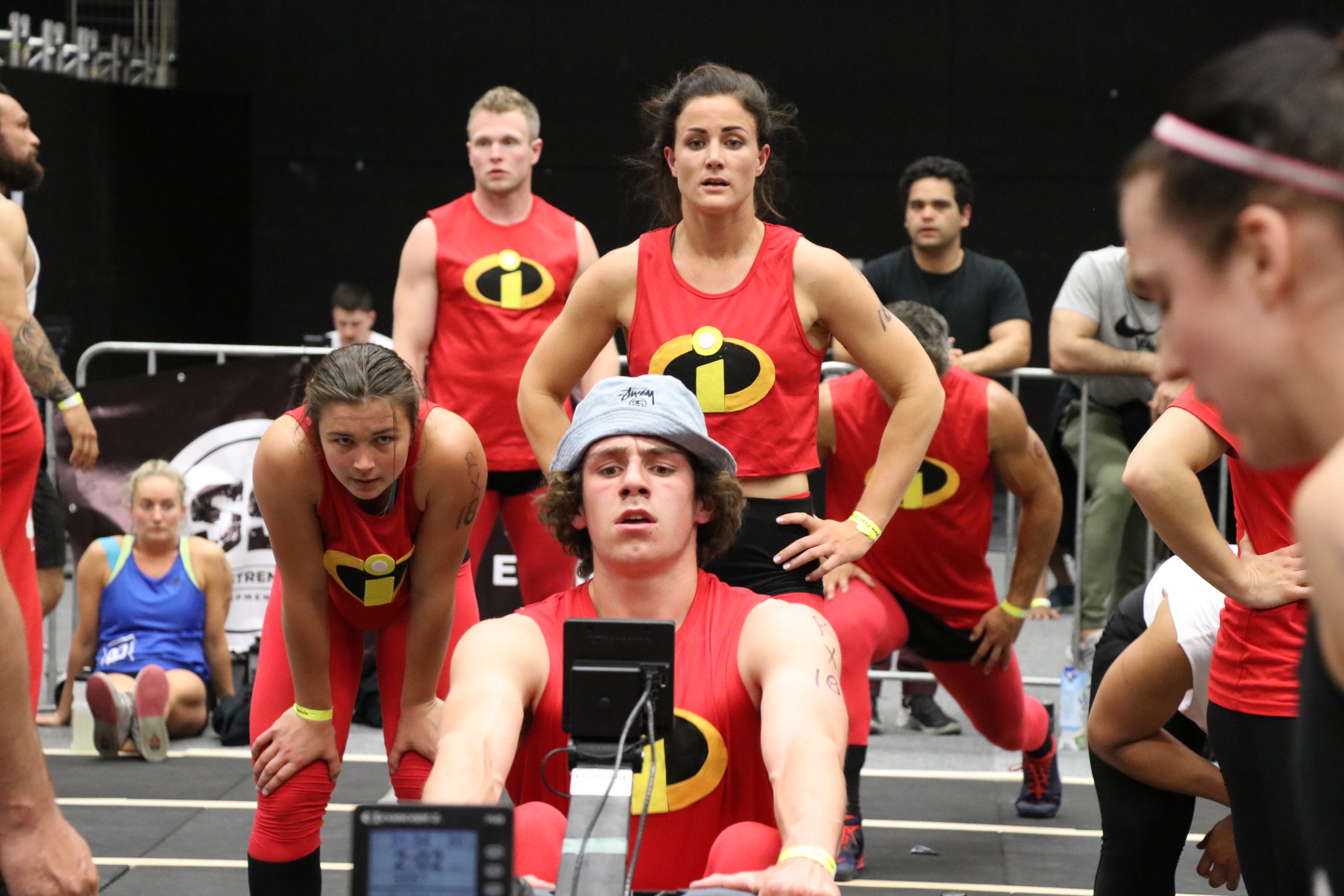 Getting some friends together and take on a new challenge this winter. In this pic the 'Incredibles' from Mount CrossFit compete at the 2017 CrossFit NZ Team Nationals.

Don't let winter hibernation get the better of you! Being consistent with training and making time for exercise is a common struggle all year round, but it can seem worse on cold, dark winter days. Check out our blog on 'How to build a sustainable workout plan to last the whole of 2018' for more tips on how you can keep your exercise mojo going throughout the year.